Welcome, Dr. Wilson!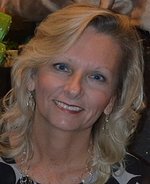 Dr. Wilson
WCS officially welcomed Dr. Cheryl Wilson as the new Assistant Superintendent for Instructional Services on Dec. 1. Dr. Wilson is stepping in for Susan Bullock upon her retirement. We wish Ms. Bullock all the best and are grateful for her many years of service!
Dr.

Wilson

was formerly an

Assistant

Superintendent

for Craven County Schools, a position she held since June 2016. She has also served as a leadership coach, principal,

assistant

principal, curriculum coach and teacher for Craven County Schools. Dr.

Wilson

has 32 years of experience in education.
"I am very excited about the opportunity to work for

Wilson

County Schools," said Dr.

Wilson

. "It is such a great school district, and I am looking forward to working with staff and families to ensure the success of students. While I am excited, this is also a bittersweet time for me as I leave Craven County Schools because it's been a tremendous experience for me. I would like to thank everyone for their support."